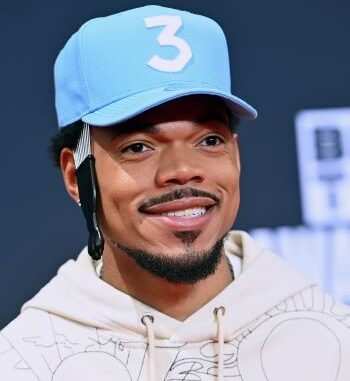 Did you hear or see the video about Chance the Rapper in Jamaica's 2023 Carnival?
The problem with these types of extremely short video clips is that it doesn't provide sufficient evidence as to intent from both parties.
But judging from my ardent observations of carnival festivities, is that what we saw is the norm on Carnival Day. There is lots of exuberance coming from most participants and observers alike.
This act appears to be very innocent and both parties were caught unaware.
From my keen observation and replaying the short video clip about 7 times, it appears that girls were just having fun and the 'White Girl' was pushing back on the sexy, curvaceous, beautiful 'Black Sister". And it appears that Chance the Rapper was cooly walking down the parade route with his bodyguard when the incident occurred.
The 'White Girl' while gyrating bumped in to the 'Black Sister" causing her bumper to back into Chance the rapper.
So, Chance the rapper put on a brave face and pulled up his big boy's pants and played it off by taking a wine on the 'Black Sister". No Big Thing.
To really enjoy one of the best fantasies which life has to offer is to go to the 'Mother of All Carnivals' in sweet Trinidad next year February 2023.
The things that you would see would really amaze your senses. Let's see how you will react when it happens to you. Hope someone will be taping.
ENJOYING AN UNEXPECTED BEAUTIFUL MOMENT IS A PART OF LIVING! No Damage And No One Got Hurt in The Making of The Video Clip.
Until someone has real evidence, let's all just chill and enjoy a very innocent short video clip!! Lol!
Chance has real God given talent. He did what should come naturally to all mankind, respect and enjoy the beautiful thing which life offers.
Carnival in Trinidad is on Monday, February 12, 2024 & Tuesday, February 13, 2024. However, I strongly recommend that you make every effort to be in Trinidad early, as many days before, the 2 Big days.
TRINIDAD CARNIVAL IS THE REAL DEAL! Unbelievable & Unbeatable. Simply the best!