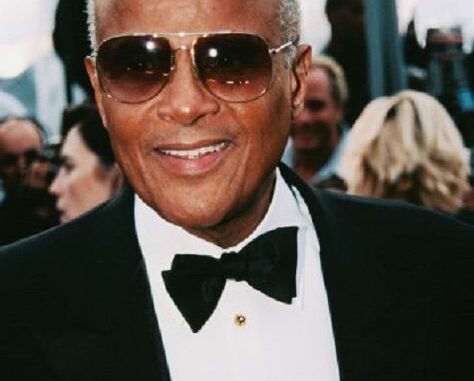 Harold George Bellanfanti Jr. Is Dead!
He Died From Congestive Heart Failure.
One-time King of Calypso and major civil-rights activist whose career took countless twists and turns over seven decades.
Born: March 1, 1927 (age 96), New York City, New York
He leaves to mourn four children including his daughter Shari Belafonte.
Harry Belafonte (born Harold George Bellanfanti Jr.; March 1, 1927 – April 25, 2023) was an American singer, activist, and actor. As arguably the most successful Caribbean-American pop star, he popularized the Trinbagonian Calypso musical style with an international audience in the 1950s. His breakthrough album Calypso (1956) was the first million-selling by a single artist.
Belafonte was born Harold George Bellanfanti Jr. at Lying-in Hospital on March 1, 1927, in Harlem, New York, the son of Jamaican-born parents Harold George Bellanfanti Sr., who worked as a chef, and Melvine (nee Love), a housekeeper.
His mother was the child of a Scottish Jamaican mother and an Afro-Jamaican father, and his father was the child of a Black American mother and a Dutch-Jewish father of Sephardic Jewish descent. Harry, Jr. was raised Catholic.
He was multitalented, greatly loved and a leader of our people.
DEEPEST SYMPATHY, LOVE & RESPECT TO HIS FAMILY. His rich legacy will live on. Arguably, the Godfather of the Civil Rights Movement.