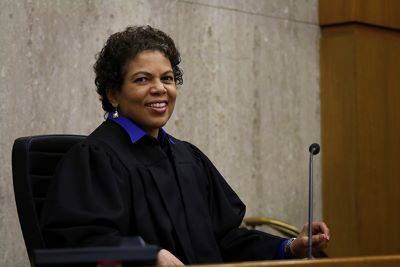 US District Court Judge Tanya Chutkan was assigned to oversee Trump's case after the MAGA leader was indicted Tuesday by a federal grand jury on four charges in the federal investigation of the January 6 siege for illegal power.
Jamaican born judge Tanya Chutkan is the federal judge presiding over former President Donald Trump's US Capitol riot trial ruled against him in the past and is known as the "toughest punisher" of participants in the attack of January 6, 2021.
WHO IS JUDGE TANYA CHUTKAN?
Judge Tanya Chutkan was born in Kingston, Jamaica on July 5th, 1962, her full name is Tanya Sue Chutkan.
She migrated to the United States for college as a teenager.
She is a United States district judge of the United States District Court for the District of Columbia.
On December 19, 2013, President Barack Obama nominated her as a US federal judge.