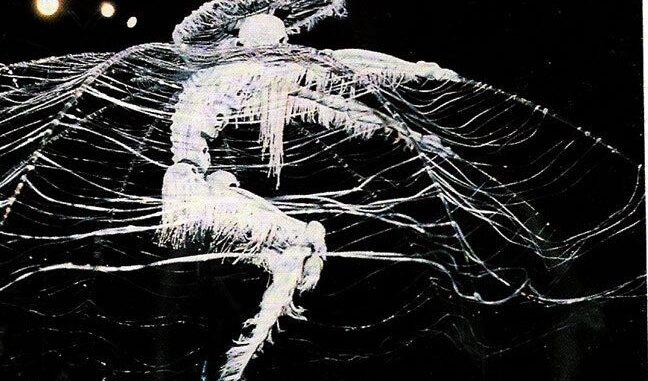 Howard Hughes
Peter Minshall King of Carnival Costumes: His mark is all over in this year's carnival celebration especially in the Kings & Queens Costumes, Sailor Mas, Fantasy Mas with the Bats and Moko Jumbies.
Peter Minshall designed Carnival costumes for various relatives and family friends, even before he left school. At art school, he wrote a thesis on the bat (a traditional Carnival character) and his first major theatrical commission, for a production at Sadler's Wells, came after a director saw a portfolio of his Carnival designs.
Peter Minshall was a Creative Genius from Young
Peter Minshall is a creative genius who truly made his mark internationally. He is a 'Masman', creative designer, and has a way with words that can only be described as brilliant.
Peter Minshall, born in Georgetown, Guyana, was raised in Port of Spain, Trinidad. While growing up in Port of Spain, Peter was naturally exposed to Carnival at an early age. He designed his first Carnival costume at the age of 13 and there was no looking back after that. He was hooked.
Peter Minshall (born 16 July 1941) 81 years old.
Photo: A 1980 Peter Minshall King of Carnival Design: Portrayed by Peter Samuel.