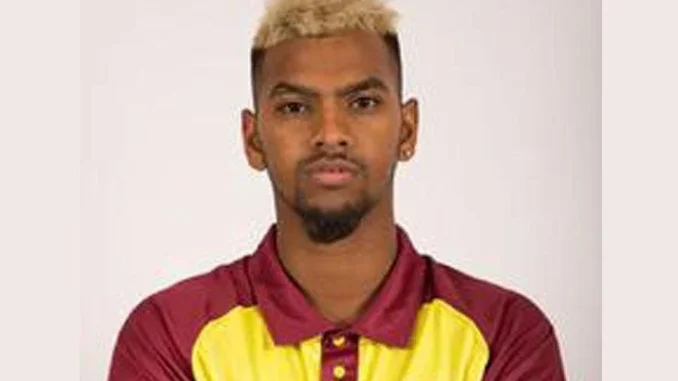 POORAN PROMOTED
Wicketkeeper/batter takes over WI white-ball captaincy
Right man for the job.
Nicholas Pooran's appointed as captain of the West Indies white-ball teams was lauded by Trinidad and Tobago Red Force coach David Furlonge and T&T Cricket Board president Azim Bassarath who both noted the left-hander deserved to be promoted to the post vacated by fellow Trinidadian Kieron Pollard, who announced his retirement from international cricket last month.
Both men said the 28-year-old Pooran had proven himself a leader in the team and that he had the mental strength to take up one of the toughest jobs in cricket. "I think he will handle it well," Furlonge said.
"Captaining West Indies is a very high-pressure position. It is not even like captaining a Trinidad side. Captaining West Indies where you have different players from different territories and people with different views…already there will be critics but I think he is mentally prepared for that and I think he will do well," the Red Force coach added.
"It was expected that he would be named captain with the stints he had when Pollard wasn't there. He has worked hard on his game and you can see him improving now and the captaincy I think will give him more determination to do even better and to be more consistent in his game," Furlonge continued.
With Pollard missing through injury, Pooran led West Indies to a T20 series win over Australia in the Caribbean last year and also was at the helm for a humbling whitewash away to Pakistan last December. Overall, he has led West Indies in eight T20s and two ODIs — both coming earlier this year in Ahmedabad when the tourists also suffered a 3-0 whitewash.
"I think he has shown his knowledge of the game and he has proven himself in the leadership role. He has been tried and has proven that he can handle the responsibility," he added.
Furlonge also noted that Pooran's appointment comes at a crucial time when the team is grooming a new crop of players to take the team forward in limited overs cricket. "The players on the West Indies team now…the team no longer have what they would term 'senior player'. Pooran is one of the senior players now, although he is young.
"You also have (Shimron) Hetmyer there and some other new players who are being groomed now. So, basically, he has a great responsibility of grooming a young West Indies team for the future. And I know he is ready to take on that role," Furlonge added.
For Bassarath, how Pooran handled himself in Pakistan was an indicator of his leadership ability. "After seeing what he did in the T20s he captained in Pakistan, I think he was definitely the ideal choice to take over from Pollard and I want to congratulate him I wish him well and I hope he lives up to the expectations of everybody," Bassarath told the Express yesterday.
"I also believe he deserves to be captain after really displaying that type of leadership in the absence of Pollard and I am also of the firm belief that he will do well at the helm of the team," the TTCB president added.
Meanwhile, CWI director of cricket Jimmy Adams and CWI president Ricky Skerritt also agreed that Pooran is ready to step into the leadership role. "We believe Nicholas is ready for the challenge of leading our white ball teams given his experience, performances, and the respect he has within the playing group," said Adams.
"The selection panel believes that Nicholas has matured as a player and were impressed with his leadership of both teams when Kieron Pollard had been absent. The experience he has gathered playing in various franchise leagues around the world was also a factor in the decision to recommend him for the T20 captaincy," Adams added.
Skerritt said Pooran was a "specially gifted cricketer and the right person to take over the white-ball captaincy."
"We are confident that he will continue to climb the leadership learning curve speedily, and successfully. I appeal to all West Indies cricket stakeholders to give Nicholas the support and encouragement that he deserves," the CWI boss added.
Photo: Nicholas Pooran