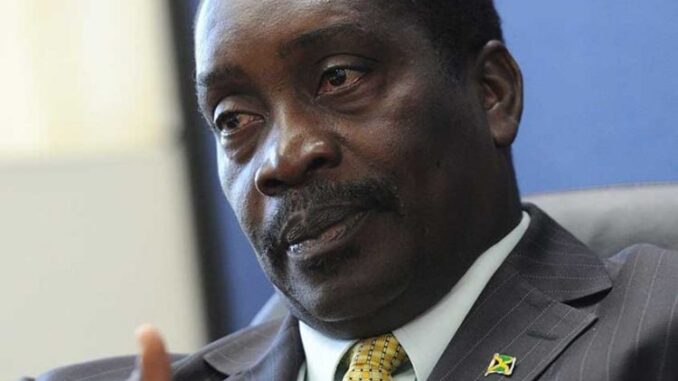 Jamaica minister resigns
Kingston – Robert Montague, a member of the ruling Jamaica Labour Party (JLP), has resigned from Cabinet in the wake of a damning report from the Integrity Commission on the Firearm Licensing Authority (FLA) in which Montague was cited for allegedly knowingly granting a firearm permit to six people with criminal traces when he was National Security Minister.
Late Friday, Montague submitted his resignation from the Cabinet as Minister without Portfolio, capping a turbulent run as a minister of government over the past six years.
Montague, who had responsibility for the FLA when he was National Security Minister from March 2016 to 2018 – slammed the report from the Integrity Commission, stating that it was "grossly misrepresentative and incomplete".
In a message to the media via Whastapp, concerning his resignation, the legislator, said he has "personal matters" to deal with.
"I need the time and space to treat with these matters. I have to deal with them. I have retained a law firm," he added, in referring to the Integrity Commission's report.
The Office of the Prime Minister later issued a four-line statement confirming that Montague tendered his resignation with immediate effect.
"Minister Montague expressed that it 'was a privilege to have had the opportunity to serve at the highest levels in government'," the statement said.
Montague's tenure in the Cabinet has not been without controversy. In January, Holness stripped Montague, of the transport and mining ministry and reassigned him as a minister without portfolio in the Ministry of Economic Growth and Job Creation.
Montague started as the National Security Minister in 2016.
The results of that FLA investigation were published this week.
Montague is the Member of Parliament of St Mary Western. (CMC)
Photo: Robert Montague
Kendy