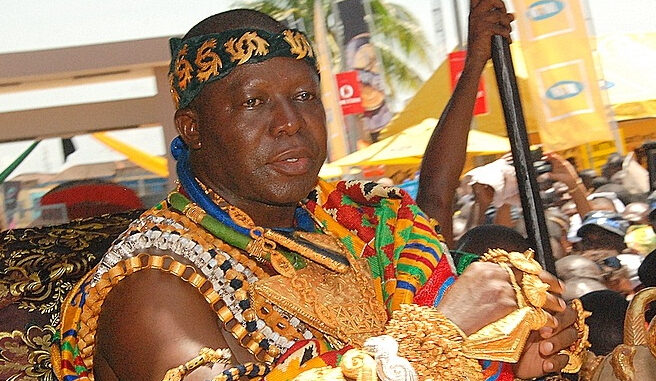 African royalty from Ghana will be joining TT in its Emancipation Day celebrations on August 1. This was said by Foreign and Caricom Affairs Minister Dr Amery Browne at a press conference on Thursday.
He said Ashanti King, the Asantehene Otumfuo Osei Tutu II will arrive on July 30 and will be part of a series of events taking him to August 4 when he will leave TT.
This is in response to an invitation extended by the Prime Minister which the King responded to in March.
Browne added that from the Ghanaian side, the intention is that this royal visit will further strengthen ties that bind the countries – culturally and historically.
Tutu II will be taken to the Emancipation Village, Queen's Park Savannah (QPS)for an event when he arrives. He will then pay courtesy calls to the President and Prime Minister. The next morning, he will be hosted by the Emancipation Support Committee at a trade and investment symposium to bolster trade and investment between Africa and the Caribbean. That evening, he will be hosted at a dinner at the Diplomatic Centre.
On Emancipation Day, he will partake in the procession joined by Dr Keith Rowley from the Brian Lara Promenade to the QPS. Remarks will be made by the king after.
That evening, a cocktail reception will be held at Hilton Trinidad. The next day, Tutu II will be taken to Tobago for a tour and upon his return, he will visit the Desperadoes pan yard. On August 3, he will visit the Yoruba Village Square and that evening he will be at a cultural programme at the National Academy of Performing Arts. On his last day, he will tour the Point Lisas Industrial Estate before his departure.