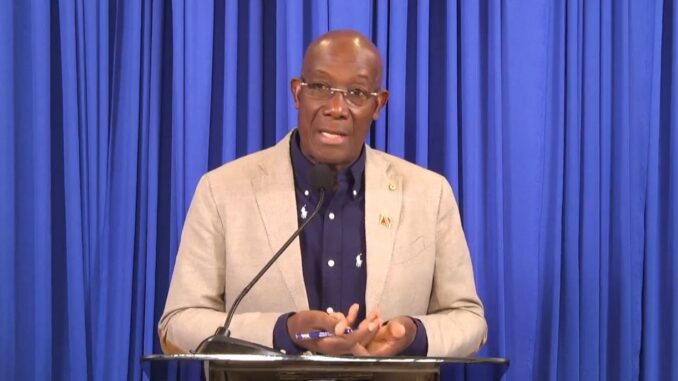 PM ROWLEY SAYS THAT PUBLIC SERVICE WORKERS MUST BE VACCINATED
PM: Government workers required to be vaccinated from mid-January
From mid-January, government workplaces will require vaccinated workers.
Prime Minister Dr Keith Rowley made the announcement at a media conference at the Diplomatic Centre, St Ann's on Saturday.
He said: "It is the intention of the government, come mid-January, to insist that the government workplace would require vaccinated workers."
While there will be exemptions for those with medical issues, Dr Rowley said unvaccinated employees will be on leave and will be furloughed.
He said: "Outside of that, the government's workplace will require, if you are a government employee, that you show your vaccination status, failing which you would not be encouraged in the workplace. (And) if you are not in a position to come to the workplace, you will be on leave on your own and you would be furloughed. Meaning, you will still have a job at the establishment, but you choosing not to be able to come to work under the conditions laid down, you then will not be paid."
The prime minister also announced that the Public Service, except those in essential services, will be shut down from December 24 to January 2.
He urged employees to use the period to get vaccinated.
Photo: Prime Minister Dr Keith Rowley