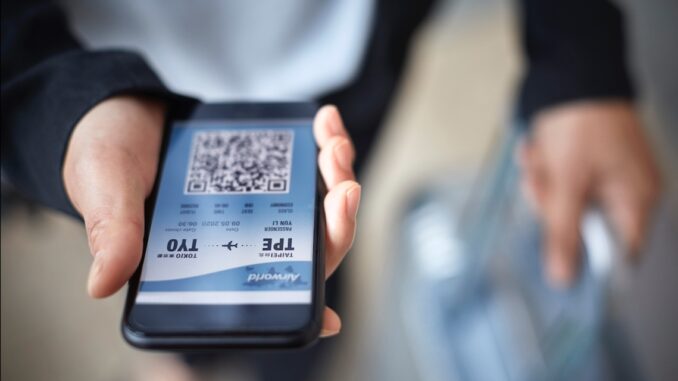 NEW TNT TRAVEL PASS
10 things to know about the new TT Travel Pass
Government has implemented an online application process for the TT Travel Pass, a mandatory requirement for all travellers entering the country once borders re-open on July 17.
Speaking at a media briefing at the Ministry of Works and Transport's Port of Spain office, Minister of Works and Transport Rohan Sinanan, Energy Ministe r Stuart Young, National Security Minister Fitzgerald Hinds and Minister of Public Administration and Digital Transformation, Hassel Bacchus, were present to give information on the new system, which should be live by the end of today at www.ttravelpass.gov.tt
Sinanan said as of July 17, all commercial airlines are also invited to resume their schedules to and from Trinidad and Tobago.
Here are 10 things to know about the new mandatory TT Travel Pass:
1. All travellers entering Trinidad and Tobago will need a TT Travel Pass
Minister Young said all travellers must enter travel, COVID-19 vaccine and COVID-19 test information to acquire a TT Travel Pass online viawww.ttravelpass.gov.tt before being allowed to enter the country.
Applicants will need to select options for fully vaccinated or unvaccinated and supply the relevant information, which includes proof of vaccination for fully vaccinated travellers via World Health Organisation (WHO) approved vaccines.
All of the supporting documents and information must be uploaded to the website, where applicants will receive a registration number and confirmation email.
Unvaccinated applicants are also required to submit relevant health information including any health conditions and the address where they will be staying.
The TT Travel Pass will be sent digitally along with a QR code that can be scanned by officials upon entry. The Pass can also be printed and will be used to board the flight and gain entry into the country.
The Pass is also required for those arriving by sea, including those within the yachting industry.
2. All travellers entering T&T must upload a negative PCR test 72 hours before arrival
All travellers, both fully vaccinated and unvaccinated, must submit a negative PCR test to the TT Travel Pass platform three days before their arrival into Trinidad and Tobago.
Young said: "You have to provide proof of [a negative PCR test]. Before you enter Trinidad and Tobago you need to get a certificate from TT Travel Pass. You can only apply for that certificate from TT Travel Pass to enter the Trinidad and Tobago within the 72 hour period before arrival."
Government said Trinidadians who leave the country for short trips will still need to supply a negative PCR test upon re-entry into the country.
Currently, unvaccinated non-nationals would not be allowed entry into the country.
3. Fully vaccinated Trinidadians do not need an international immunization card to obtain a TT Travel Pass
Fully vaccinated Trinidadians leaving the country for vacation will not need an international immunization card for re-entry to Trinidad and Tobago.
Young said: "That white immunisation card that the Ministry of Health has issued, we will accept that as proof of vaccination for re-entry into Trinidad and Tobago and the TT Travel Pass. The international immunization card is not mandatory for persons who have been vaccinated in Trinidad and Tobago."
4. Unvaccinated travellers must provide proof of hotel quarantine accommodation and approved transport
Unvaccinated travellers must provide proof of payment at a state-approved hotel for the required 14-day quarantine period, as well as proof of transport to take them to the hotel.
Young said:
"You'll be required to provide proof that you've paid for that hotel room for 14 days and part of that package is also that you've paid for transportation, because we've also approved for certain transportation."
"Nationals who are coming to Trinidad and Tobago, who are unvaccinated, you're not going to have your family picking you up at the airport, you have to provide proof…that you've also paid for approved transport to take you from Piarco to that hotel."
5. Unvaccinated travellers must enter via Trinidad, will not be allowed to fly directly to Tobago
Minister Young said unvaccinated travellers must fly first into Trinidad and undergo the mandatory 14-day quarantine period – including children of vaccinated non-nationals.
Young said:
"International flights to Tobago will only be allowed to have fully vaccinated people. One of the things that won't be permitted is unvaccinated children of non-nationals. A vaccinated non-national with unvaccinated children, they're still required to come via the route of Trinidad because we don't want to offer that exposure at this stage to Tobago."
He added that unvaccinated travellers would be separated from vaccinated travellers upon arrival.
"They will be dealt with separately…we're not going to allow them to mingle with the fully vaccinated once they come off the plane."
However, he said there is no guarantee that vaccinated travellers would be kept separate from unvaccinated travellers while on their flights.
Young added that the only category of unvaccinated non-nationals currently being considered for entry are workers within the oil and gas sector – if allowed to enter they will also be required to quarantine.
6. AstraZeneca-Pfizer vaccination combo will be allowed
Travellers who received a combination of AstraZeneca and Pfizer vaccines and are fully vaccinated can be approved for a TT Travel Pass.
Young said: "The only combination of vaccines accepted by WHO is the first shot of AstraZeneca, followed by a dose of Pfizer."
7. Children arriving with vaccinated guardians/parents not required to quarantine
Government said children who arrive with a vaccinated parent or guardian are not required to quarantine, however they will be required to submit a negative PCR test within three to five days after arrival.
Children arriving alone will be reviewed on a case by case basis and approved by the Chief Medical Officer.
"Unvaccinated children travelling without a parent or guardian may be placed [in quarantine]…we're hoping that number would be very small…it's a case by case which will be determined by the CMO and his team."
8. State-quarantine facilities to be made available for returning students
Government said unvaccinated Trinidadian students who are returning home will be facilitated in state quarantine facilities at no extra cost.
9. TSTT help desk will be available to assist
Minister Young said TSTT has been enlisted to assist the Digitisation Ministry with a help desk to assist applicants.
"We're also going to have a Help Desk. The Ministry of Digitisation is working on a call-in centre, help desk [to assist applicants] with limited hours from 8am to 4pm. It's going to be run by trained personnel…the Ministry is going to work with TSTT to get that done."
10. Possible $350,000 fine for providing false information
Under new legislation, people who provide false information when applying for a Pass may face a fine of up to $350,000 and/or six months in jail if found guilty. All applicants are required to sign a declaration that the information provided is accurate.
For more information visit https://ttravelpass.gov.tt/fag
Photo: The TT Travel Pass is mandatory for all travellers entering Trinidad and Tobago, following the re-opening of borders on July 17, 2021. Photo: Alina Doodnath