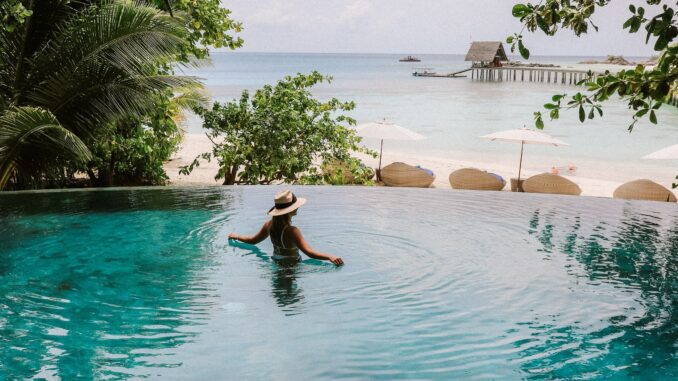 Countries With No Travel Restrictions
With T&T's borders set to reopen on July 17, many citizens are hopeful that they will be able to travel soon.
But with the COVID-19 virus affecting the entire world, there are still many restrictions for travelling.
According to the travel and photography website, Capture the Atlas, there are currently 123 countries that have opened their borders to tourism. However, from that list, there are only 17 countries that have no restrictions for entry and 88 countries where you can travel without having to quarantine.
But if you are planning a trip, most travel gurus are recommending that you purchase travel insurance, which can cover the cost of quarantine and PCR testing if you need it.
Many countries open to tourism also mandate travelers to have insurance before they can visit.
On the travel insurance website, World Nomads, coverage for a five-day trip to the Bahamas from Trinidad and Tobago was quoted at a cost of US$25 for a standard plan, which covers hospitalizations, medication and other emergencies and US$27.50 for an 'Explorer Plan' base policy.
The explorer plan gives the consumer unlimited coverage for overseas medical expenses that arise during a trip. There are also local insurance companies that provide travel insurance.
Among the countries with no restrictions to visit are the Dominican Republic, Brazil, Costa Rica, Greece and Mexico (see box for the full list.)
Burkina Faso is another country open for tourism without restrictions by country, but incoming travelers must present a negative PCR COVID-19 test. If a test is not presented, travelers will have to pay for their own testing at the airport and isolate for two weeks.
Most of the countries on the list, even in the absence of restrictions, require a negative PCR test to be done up to 72 hours before entry. In Ghana, another of the places you can visit when the borders are open, travelers need to present a negative PCR test and also be tested at the airport upon arrival, at a cost of US $150. Ghana's no-quarantine policy is dependent on a negative test done at the airport.
It is advisable to seek information on a country's official government website before booking your trip to see the full list of restrictions and requirements before you travel.
Many countries require incoming travelers to use their official health applications to log any symptoms they may develop after entry and have different protocols to treat with those who have been fully vaccinated against the COVID-19 virus.
Countries With No Travel Restrictions:
Albania
Brazil
Bulgaria
Costa Rica
Croatia
Dominican Republic
Greece
Luxembourg
Mexico
Montenegro
North Macedonia
Poland
Sweden
Tanzania
Turkey
Ukraine
SHARLENE RAMPERSAD