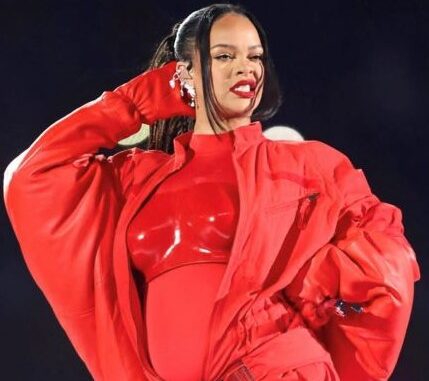 Howard Hughes
RIHANNA IS PREGNANT!
It looks like RiRi is over three months pregnant. Fans are astonished by her second secret pregnancy.
It is believed that Rocky would be the daddy as he is the daddy of Rihanna's first nine months old baby boy.
According to her representatives, they stated that "Rihanna is indeed pregnant." The 'Umbrella' singer performed for about just over 12 minutes at the 57th Super Bowl Half-Time, where she dangled very high in the air while performing.
Even if her representatives had not confirmed her pregnancy, it was very clear to many people that protruding from her outfit, there was a baby bump there.
This would be her second child with rapper A$AP Rocky who is thirty-four years old. Also, Rihanna is 34 years with their nine-month-old son.
Photo: Rihanna at the halftime show at the NFL Super Bowl 57 football game between the Kansas City Chiefs & the Philadelphia Eagles, Sunday, Feb. 12, 2023, in Glendale, Ariz.