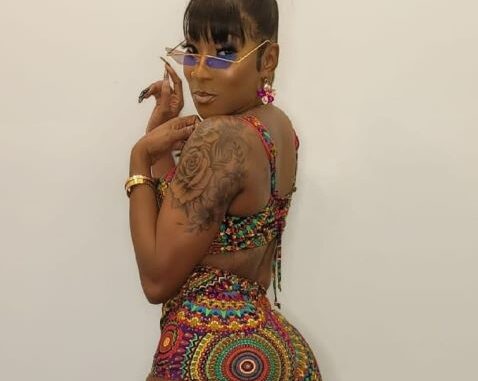 TONIGHT: Patrice performs half-time at NBA game at 7:30pm Thursday 2/23/23, when the Toronto Raptors plays New Orleans Pelicans
Patrice Roberts to perform at Toronto Raptors Caribbean Night.
Coming off the high of Carnival 2023, soca will again be on display when Patrice Roberts takes the stage at the Toronto Raptors Caribbean Night on Thursday.
She will give a six-minute performance during the Toronto Raptors versus New Orleans Pelicans halftime intermission at the Scotiabank Arena, a media release said.
"This exciting opportunity will allow Roberts to showcase her hits and soca music to millions of viewers," it added.
Roberts had many hits during this year's 2023 Carnival season in Trinidad and Tobago.
The 2019 National Basketball Association (NBA) Champions said the Caribbean Heritage Night is "a way of paying homage to the various cultures of the Caribbean Diaspora as a part of our commitment to supporting the Black community."
The release quoted the team as saying it was important to recognise that many members of the black community in Toronto and Canada migrated from the Caribbean or are of Caribbean descent.
It said Roberts' goal is to showcase the energy, warmth and uniqueness of TT and, by extension, the Caribbean.
"She is encouraging both the physical and viewing audience to dance, sing, and wave their flags or rags during her high-energy performance."
Roberts sees it as an opportunity to reach people unfamiliar with soca.
This is her first time performing at an event like this and she is excited to do so, the release added.
For more information, see Roberts' social media pages.
Melissa Doughty