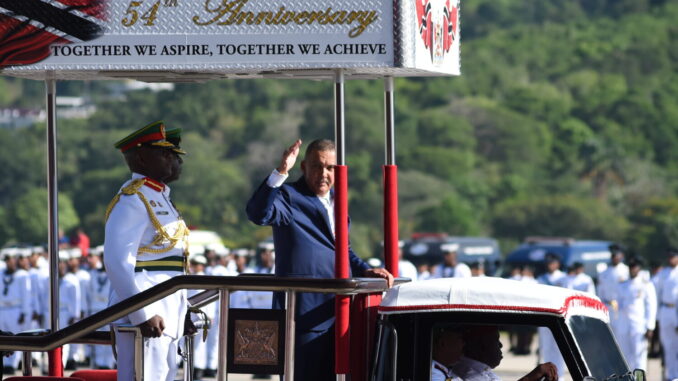 NO PARADE FOR TNT INDEPENDENCE DAY 2021
Minister of National Security: No Independence Day Parade This Year.
Minister of National Security, Fitzgerald Hinds has informed that due to the current situation with respect to COVID-19, there will be no Independence Day Parade this year.
A statement issued today said after careful consideration, it was determined that the safest option would be to forego hosting any parade this year.
Persons are reminded to abide by the Public Health Regulations currently in place and to stay safe.
This is a second year straight T&T would not be able to celebrate Independence Day with the traditional military parade.
This is the second year in a row the parade and other traditional celebrations commemorating the milestone had to be scrapped due to the pandemic.
The parade which usually starts early in the morning and the fireworks display at the Queen's Park Savannah at night have been major elements of this country's Independence Day celebrations for years.
File photo: Former T&T President Anthony Carmona at the 54th Independence Day Parade