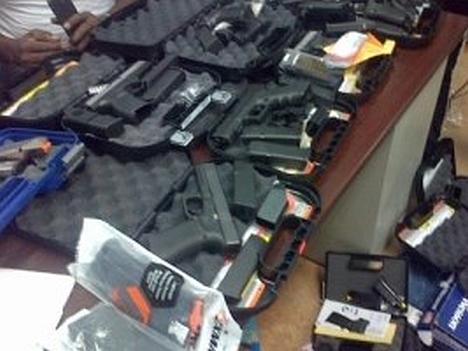 PORT AU PRINCE, Haiti — On Tuesday afternoon, Customs officers in Haiti discovered a new weapons shipment in a container at the Global Lafito wharf located 20 km north of the capital, Port au Prince.
Seven Smith and Wesson pistols, five Glock model 40, more than 400 rounds of ammunition for the Glock, nearly 100 9mm bullets and 57 magazines (15 for Smith and Wesson, 27 for Glock 40, and various others, including two for assault rifles) were seized by the judicial authorities, according to the justice of the peace.
The names of the sender and recipient have not been revealed; however, the forwarder. when questioned, knew nothing of the presence of these weapons, had information on the country of origin, the sender and recipient – information that will be used in the investigation by the Directorate of Judicial Police, HaitiLibre reported.
This is the third seizure of weapons in Haiti since a large shipment was discovered on September 8 at the Port of Saint-Marc.