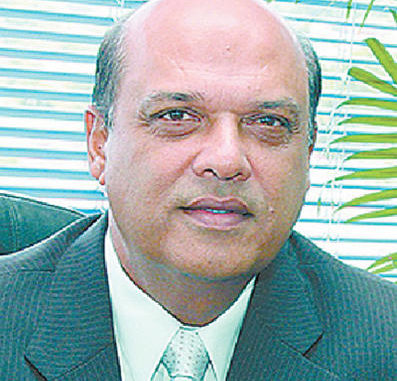 The University of the West Indies south campus in Debe is 80 per cent complete but with the slow pace of work, there is still no official word on when the campus will be ready for its first intake of students.
The campus was supposed to be ready for the academic year 2014/2016 even though $509.3 million was approved by Cabinet in September 2013.
In an interview yesterday, former Tertiary Education minister Fazal Karim called on the UWI to explain why phase one of the campus was still incomplete.
"All the monies were allocated for the UWI south campus. In September 2013, Cabinet approved $509.3 million and it was due to be completed in October 2015 on 142 acres of land," Karim said. He said that $95 million was requested to complete phase one and to date $511 million has been spent on the project.
"UWI has all monies for the full completion of phase one of the project. In the Public Sector Investment Programme for 2017 put out by this Government, they recorded that an allocation of $43 million was provided in fiscal 2016, of which $9.6 million was utilised for construction, consultants and project management fees."
"The building works are 80 per cent completed while outfitting of all buildings, external fixtures and external works are 50 per cent completed. In other words, that difference of $34.4 million was not spent in 2015/2016. It is my view that if we continued, we would have completed phase one and the campus would have been operational for academic year 2016/2017," Karim said.
Saying UWI must explain why construction was never completed, Karim said speculation was rife that UWI was looking for other uses of the facility.
At a function in San Fernando earlier this month, UWI principal Prof Brian Copeland said there were problems with the contractor, China Jaingsu International Economic Technical Corp, which he did not wish to disclose.
"That campus, I don't see it opening before even the end of next year December. We are having some contractor issues. The progress on it is extremely slow so it is a matter that we are discussing internally right now."
He said discussions were being held with the present contractor to discuss options "but the pace is disappointingly very, very slow. It's a lot of taxpayers money invested down there and we would like to see the campus put to good use," Copeland said.