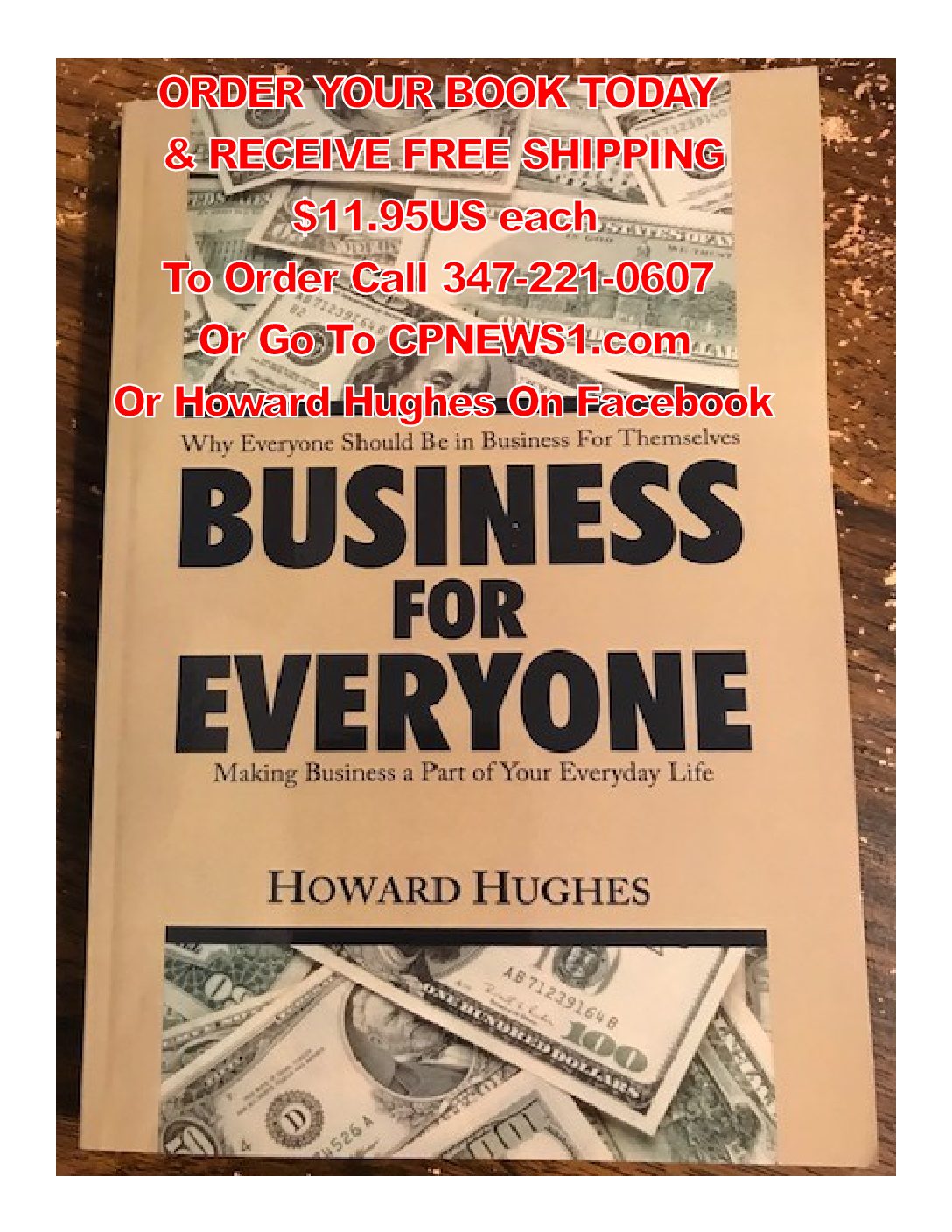 HOWARD HUGHES BUSINESS BOOK: "BUSINESS FOR EVERYONE"
Order your book today and receive FREE shipping to most destinations.
To order call 1.347-221-0607 or go to Howard Hughes on Facebook or CPNEWS1.com
This "Great Life Changing Book" is recommended for young people from the age of 7 years and older. it is also good for new business entrepreneurs and for anyone who would like to own their business as soon as possible.
Its main purpose is to encourage everyone to own their business and not be afraid to do so. It also provides very critical and important information on how and what to do in business.
It should be part of every young persons' library.