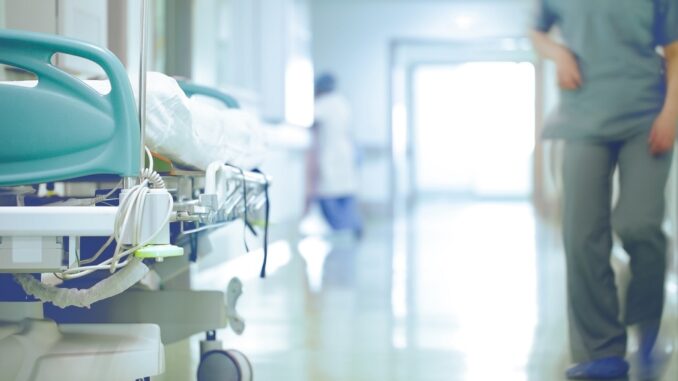 56 COVID-19 deaths in fully vaccinated people, Dr Hinds reveals
While 96 per cent of the COVID-19 fatalities recorded are among unvaccinated people, 56 virus-related deaths have occurred in people considered fully vaccinated.
This was revealed by Technical Director, Epidemiology, Dr Avery Hinds at today's virtual COVID-19 briefing.
Dr Hinds provided an update on the latest figures available for people in this group.
He said: "By data as of Saturday, we had noted and confirmed that among the 1,437 total fatalities that would have occurred since we began to count fatalities among vaccinated versus unvaccinated individuals, what we would have noted is that 56 of those, which is about 3.8 per cent, would have been individuals who would have had two doses of a COVID-19 vaccine on board, more than two weeks after their vaccination regimen had been completed."
Dr Hinds said in examining the data in relation to this group of fatalities, it was discovered that these individuals had diagnosed underlying health conditions that would compromise their immune systems.
However, he noted that in some cases, patients had health issues they were not aware of.
The epidemiologist said: "There are sometimes instances in which individuals do not know that they have an underlying condition and we can't really account for exactly how many of those cases were unknown underlying conditions which would have contributed to death – and there were."
Dr Hinds said that in spite of this, the guidance from health experts would continue to be that people get vaccinated against COVID-19.
He urged those who do contract COVID-19 not to hesitate to access healthcare services toensure early intervention.
"We want to encourage people that if your status begins to change, if you begin to feel fatigued, more out of breath, if your SpO2, the oxygen saturation that you read on your finger monitor, if those begin to drop below a place where the healthcare personnel monitoring your care says you need to go in, then the best advice is to follow the recommendations and go in for advanced care as quickly as possible," Dr Hinds underscored.