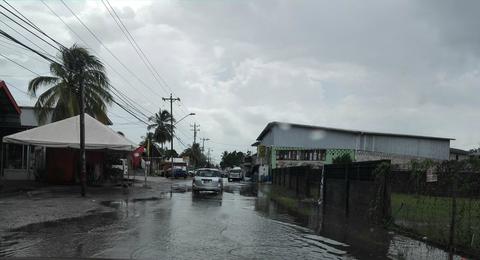 Torrential rains at midday resulted in flash flooding along Endeavour Road, Chaguanas today.
The rain, which began around noon, saw nearby tributaries overflowing into the road and traffic slowing to a crawl.
Businesses quickly moved goods positioned near the street as water levels rose quickly.
The flash flooding, typical to Central during the rainy season, dissipated as the rain ended shortly after 1 pm.