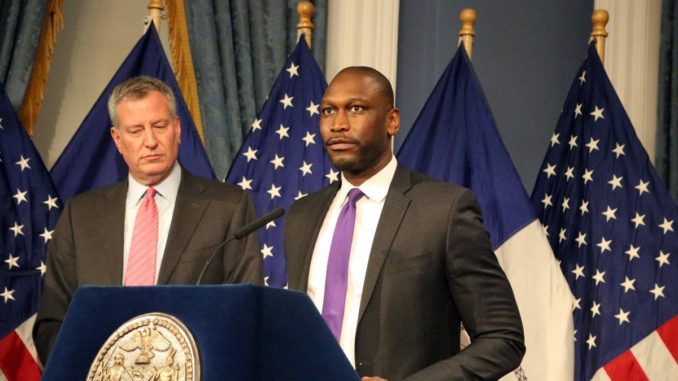 Business owners getting squeezed by their landlords can get free lawyers from the city to help with their leases under a new program being launched this week.
The $2.4 million program will give small-business owners 40 hours of legal aid to help them deal with landlords trying to boot them from their storefront or jack up the rent, or with other issues negotiating a lease.
"Small businesses don't have legal teams like the big guys do, but we are making it clear that the city stands in their corner," said Gregg Bishop, commissioner of the Department of Small Business Services. "Even basic legal help can be costly and out of reach for small business owners."
The shop owners will be sent to lawyers from nonprofits including Brooklyn Legal Services Corporation A, Volunteers of Legal Services and the Urban Justice Center.
Businesses eligible for the legal help include ones located in poor neighborhoods or owned by a woman, minority, immigrant or veteran.
The attorneys will not represent businesses if they end up in court.