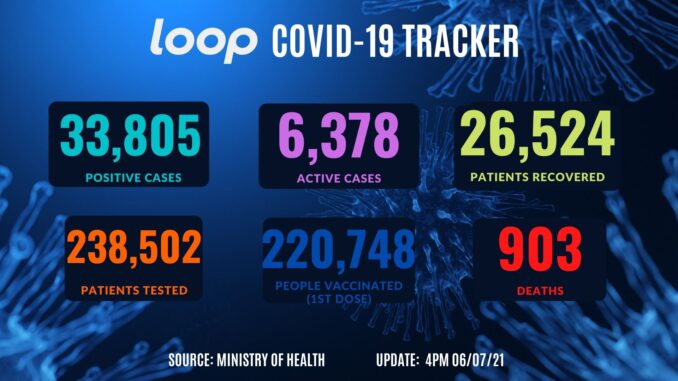 COVID 19: Death Toll Crosses 900
Four more people have succumbed to the COVID-19 virus, pushing the death toll to 903.
Furthermore, 250 new positive cases have been reported. Active cases stand at 6,378.
In its 4pm update on Tuesday, the Ministry of Health indicated that the number of cases reported reflects the samples taken during the period July 2 to 5, and not the last 24 hours.
To date, 238,502 have been tested at both public and private facilities. Of that number, 101,755 people have tested at private facilities.
Additionally, 26,524 patients have recovered from the virus. There are 339 patients in hospital, 123 in step-down facilities, 233 in state quarantine and 5,666 in home self-isolation.
To date, 220,748 people have received a first dose of a COVID-19 vaccine, while 123,497 have been fully vaccinated with a second dose.